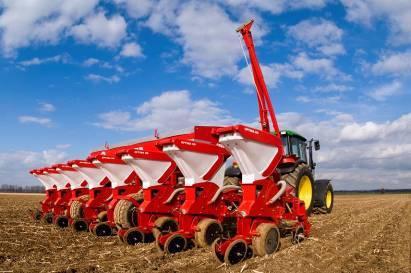 Kverneland
ACCORD OPTIMA HD
Warning
For this type of seeder, it is technically impossible to mount the diffuser or modify the original assembly.
The fact that the insecticide falls from a significant height between the two discsdoes not allow an optimal distribution of the product.
SBM Développement declines all responsibility for the effectiveness of soil insecticide microgranules approved and manufactured by SBM Développement, or its subsidiaries (the « SBM microgranules »), in the absence of the QDC-DXP® diffuser.
On the other hand, the diffusers must not be installed in front of the seeding unit because the micro granular product cannot be buried correctly in the ground.
For advice on this type of seeder, please contact us.