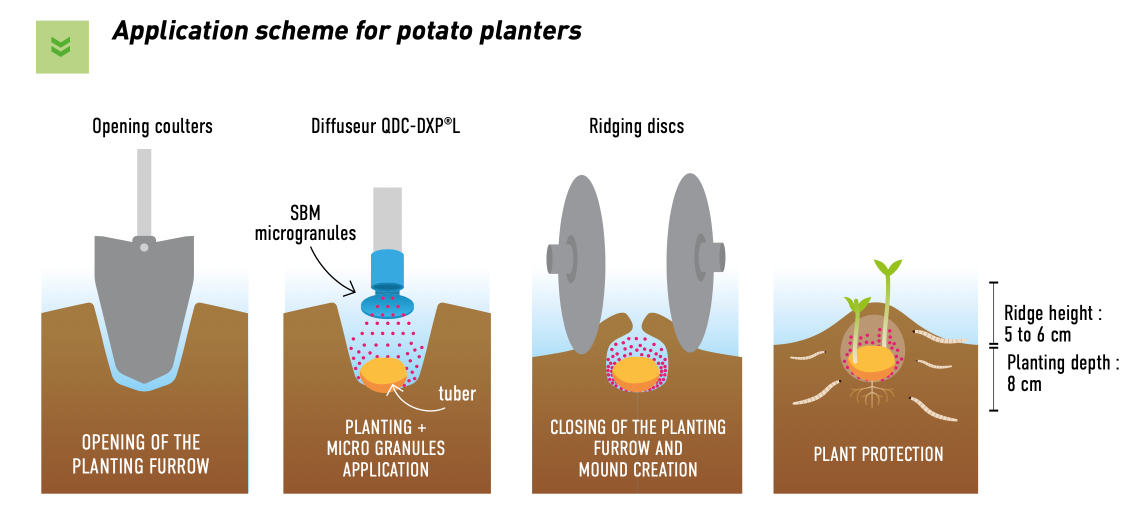 The 2 plates / support in flexible aluminum will allow to fix the diffuser, the rigid tube, the flexible tube on the planter.
Picture 1
For this purpose, holes are already provided and others can be drilled.
Pictures 2 & 3
Assemble the different parts of the kit according to pictures.
The diffuser and support assembly thus will be connected to the planter micro granulator.
Important Notice :
The diffuser should be positioned between the furrow opener and the cover discs in order to spread the micro granules over the bottom and sides of the open furrow.

The micro granules will be mixed with the soil around the mother plant as well as with the soil making up the ridge or mound. This is the place where the daughter tubers will grow.

For this purpose the diffuser height will be optimal by adjusting it in the field under working conditions. The settings and the use of the diffuser already installed on microgranulators must target to don't let any granulate on the soil surface.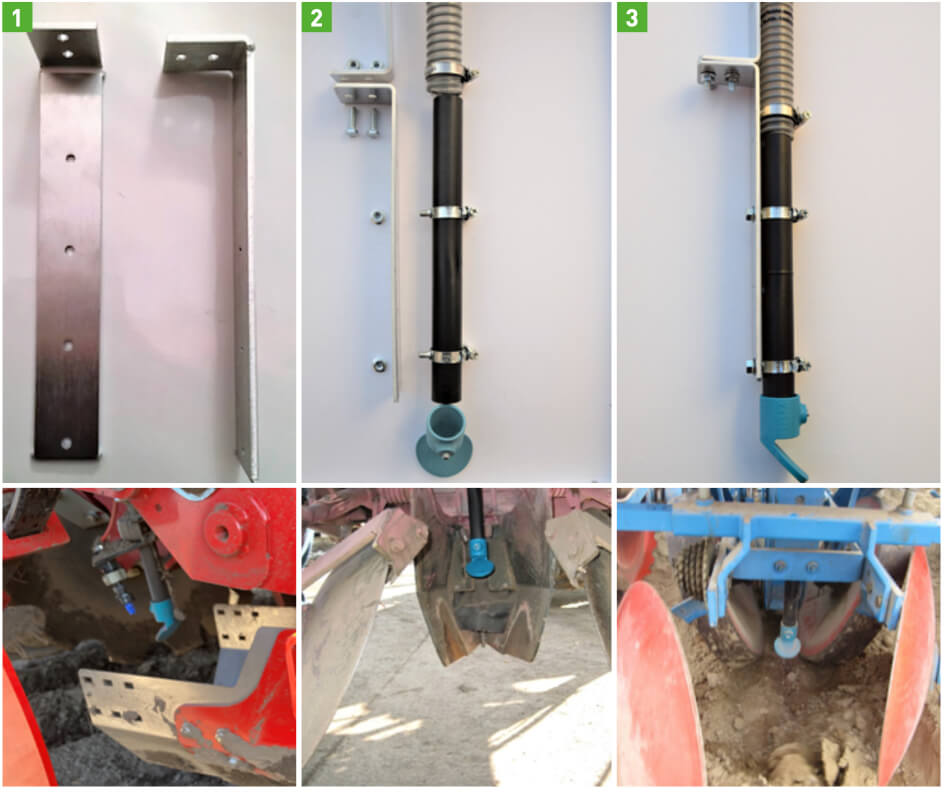 SEEDER / VEGETABLE PLANTER
For the small seeds sowing (carrots, onions…) where the sowing depth is less than or equal to 2 cm, it is not required to use a diffuser.
The micro granules will be well buried in the furrow and placed around the seed when the furrow closes, creating a protective barrier.
For the planting of plants in clod (lettuce, tomato, tobacco…), bulbs (onions, garlic…) the QDC-DXP®-L diffuser will be adapted on the planter to place the micro granules in the planting furrow.