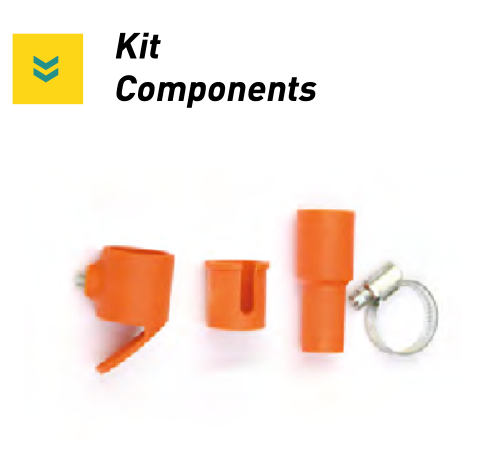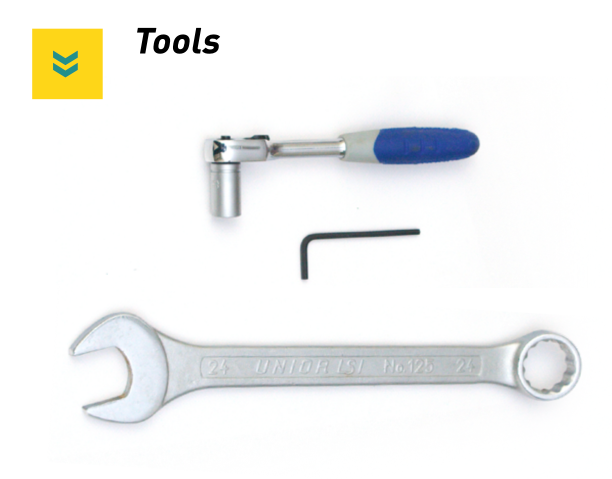 To install the diffuser, you must order the QDC-DXP®AMA 4500 kit.
Please refer to the picture of the components included in the kit and to the picture of the tools needed to assemble these components on your AMAZONE. 4500 disc seeder.
The insecticide micro granular seeder is supplied with a micro granular tube for each seed unit to hold the diffuser. This can be purchased as a spare part from your AMAZONE distributor.
Picture 1
Remove the packing wheel to allow access to the drop tube and remove the original black end cap.
Picture 2
Combine the reducer with the 25 mm QDC-DXP® diffuser.
Picture 3
The reducer and the diffuser assembly should be fixed to the AMAZONE drop tube with a clamp supplied in the kit.
Picture 4
Place the diffuser with the blade facing backwards.
Check the correct positioning after a few hours of operation and generally throughout your seeding campaign.